---
Room Measurements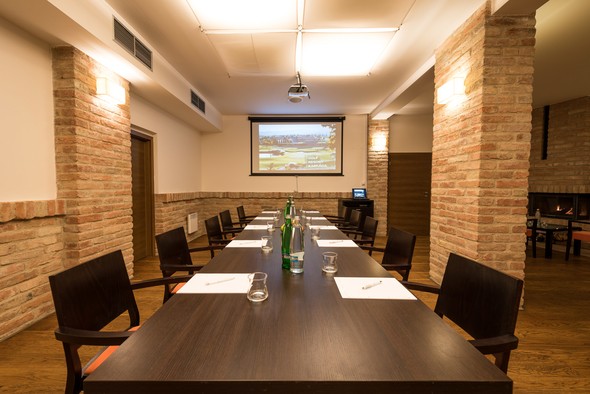 Private Club Room
This room is perfect for smaller groups or as an addition to the spacious conference room. This cozy room with a fireplace and a bar accommodates 28 guests. In the basement you'll find a wine cellar – you can book a private wine tasting (an additional fee applies, please contact us for more information).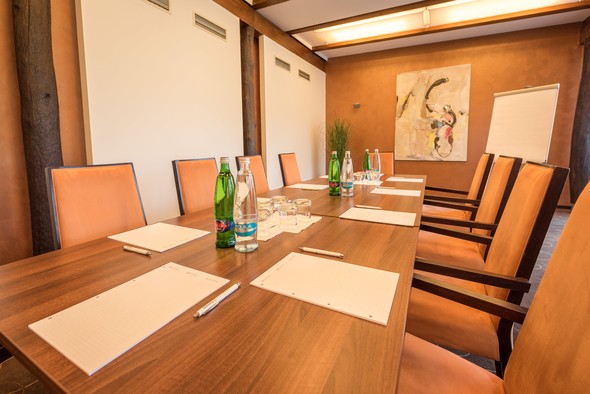 Private Room Cadentes
This separate room is a part of the restaurant and can accommodate 30 guests. The design and decorations make it a perfect venue for your wedding reception, family get together or a birthday party. It would also be perfect as an addition to the larger rooms. Thanks to the large glass wall, you can enjoy the view overlooking the golf course.
Rozměry a uspořádání sálů