Relax & Luxury At Golf Resort
This luxurious resort located 9 kilometers from Brno in a gorgeous valley near Kuřim is the perfect venue for a golf tournament, relaxing getaway or business conference.
D+D Real Czech Challenge
The 8th D+D Real Czech Challenge is taking place at Kaskáda, May 23 to May 26, 2019. It is a globally recognized Czech golf tournament with the longest tradition. D+D REAL Czech Challenge is a part of European Challenge Tour, which takes the second highest rank in the world. It is a tournament of 156 golfers from all over the world. The score is included in the world ranking and the overall tour ranking. The best golfers continue to play at European Tour.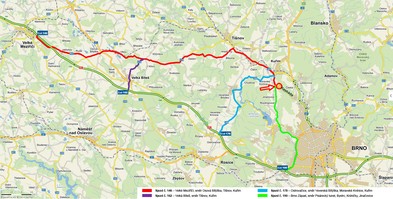 You have just discovered a golf paradise located only 25 minutes from Brno – between Kuřim and Jinačovice. At our resort, you find all you need to relax – comfort, privacy, cozy barrier-free bungalows (100 beds in total) and a breathtaking view overlooking the valley and golf course. Enjoy your game and unwind in our wellness, get a drink at the terrace or bar, treat yourself to a delicious meal. Flexibility is our standard and we'll do anything to make you welcome and comfortable. Wi-Fi and parking at our resort are free of charge
Enjoy a game of golf, long walks, delicious food, and create unforgettable memories.
We're looking forward to seeing you!
News with Tatry mountain resorts, a.s.
GOPASS club benefits at our resort coming soon! Hotel club GOPASS combines the world of white and red GOPASS and TMR guests. For more info, please visit: HOTEL CLUB GOPASS